Ludum Dare 38 - A small world
Araneus - Madness of the wicked one
Although Ludum Dare 38 was special, as it was 15th birthday of this great event, I couldn't participate (i was travelling abroad).
I organized myself to make a game for LD38 theme, "A small world" weekend after, just for my motivation.

Here goes "Araneus : Madness of the wicked one" :)
Once upon a time,
there was a great
guitar player.
HE WANTED TO BE THE BEST!

He tried to play the forbidden song,
but the DEMONS never rest.

DEMON from the hell awoken,
"WHO ARE YOU to BREAK MY SLUMBER?"
"Be small and silent" - he said,
"Let 8 be your number!"

Into the spider he turned,
no tongue to speak left.
To have revenge,
holy grenades he has to get!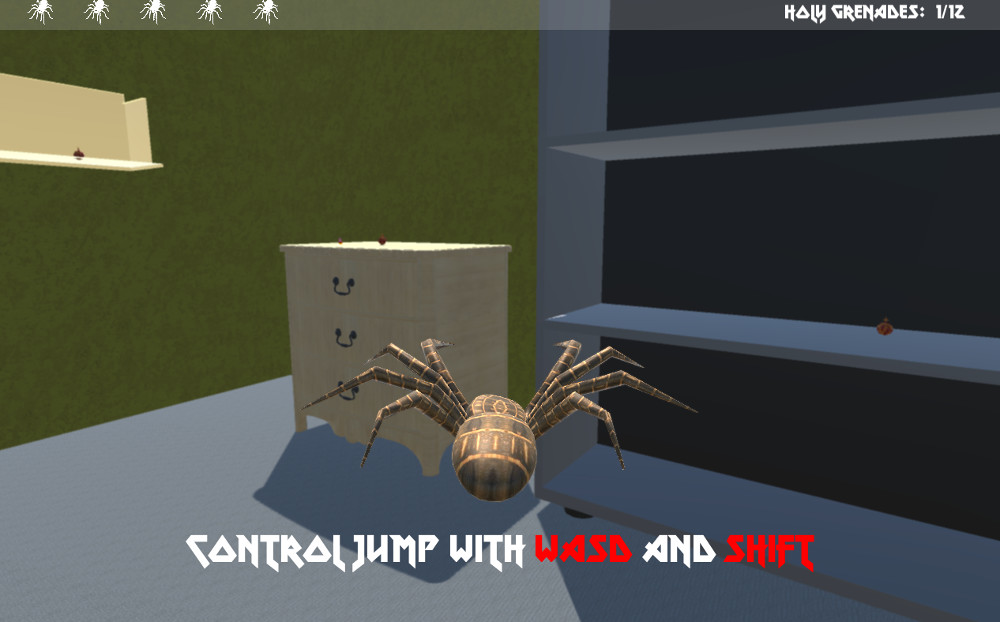 It was great feeling to do something not focused on mobiles (basically, don't caring about performance that much).
Since my modeling and composing skills are poor, I am very thankful to the authors providing free resources online:
Music: Tri-Tachyon - Hundred Years in Helheim
Spider model/animations: 3dhaupt
Other models: archive3d.net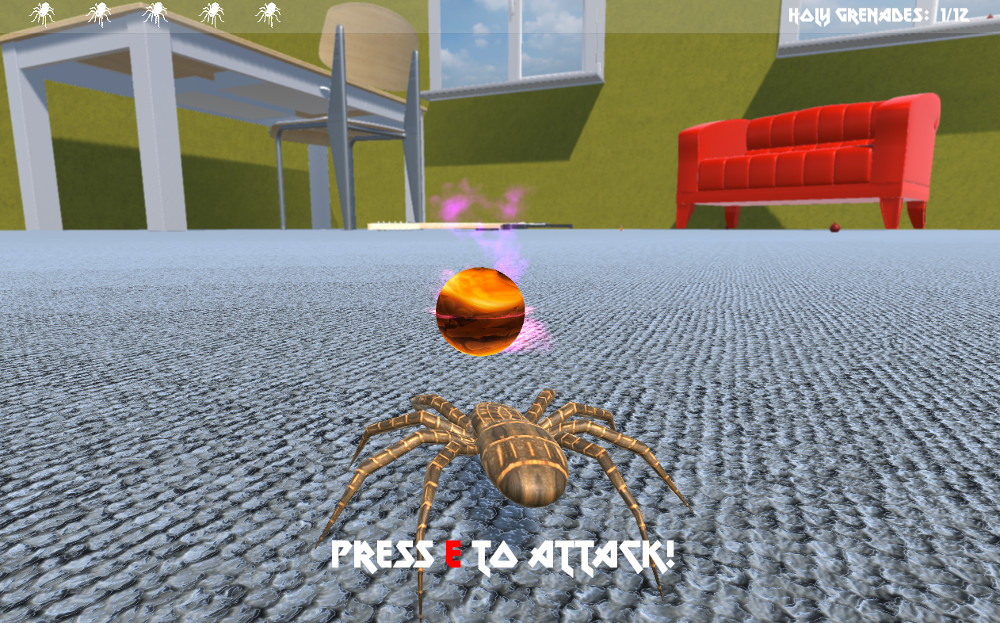 ---