Nordeus (internal) Hackathon 2015
Nan 2 Nan combat
It's sale before Christmas time, everyone is rushing to get the best (and cheapest) presents for their loved ones. Entering the store, 2 nans are looking around to get something interesting for their grandchildren.
Between them, in the center of the store, is the object of their desire, the Golden Bear. On SALE! How to solve this dispute other than fight to exhaustion, as winner takes all!
Nan 2 Nan combat or "The golden bear" was done in 24h, as internal game jam, during Nordeus Hackathon 2015. The theme of the Jam was "Fighting game, with collateral damage!", so we focused on environment damage and carnage all around the nans.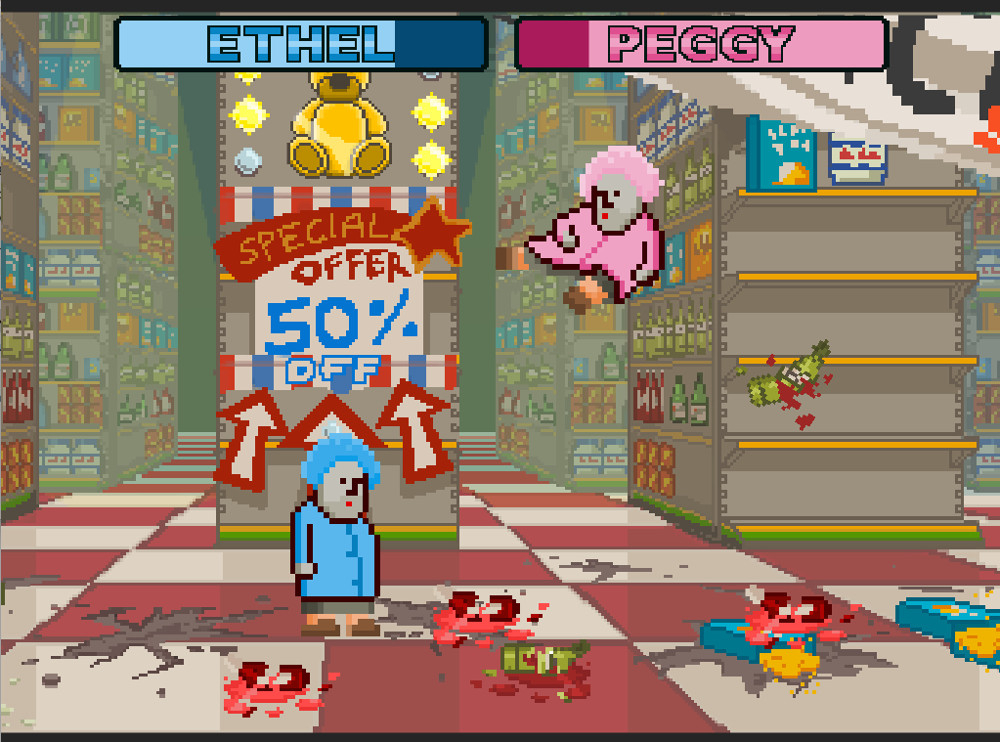 It was 4 men team: RomanI (background art), BorisL (pixel art chars/items), GuillemS (sound/music) and me as developer.
Very intense 24 hours with a lot of fun and goofing around, and at the end we got 2nd place. Congratz to the winners!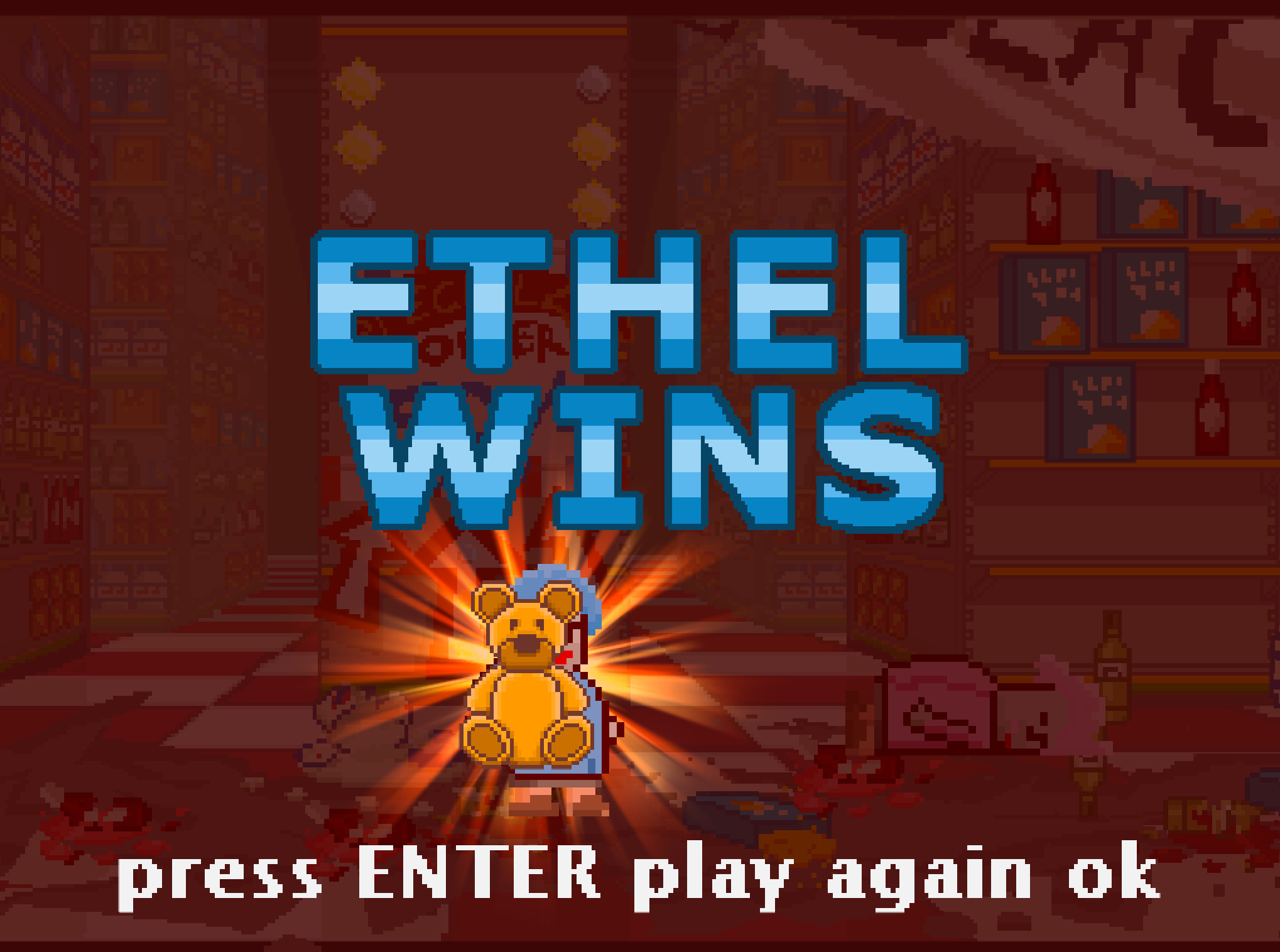 Controls:

| Action | Left player (Ethel) |    | Right player (Peggy) |
| --- | --- | --- | --- |
| jump | W |   | up arrow |
| left | A |   | left arrow |
| right | D |   | right arrow |
| throw(when near the item)   | S |   | down arrow |
| kick | SPACE |   | slash (/) |
---